Dr. Luz Desiree Visbal D.M.D.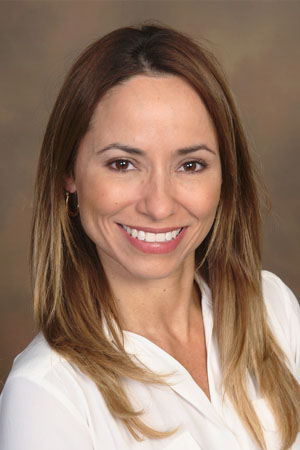 Dr. Luz Desiree Visbal attended the University of Puerto Rico where she obtained her bachelor degree in Biology in 2001 followed by a master degree in Health Services Administration at the School of Public Health in 2003. After working for a year in the healthcare field she decided to go back to school at the University of Puerto Rico School of Dental Medicine graduating in 2008 with her D.M.D. degree and proceeded to complete her Endodontic residency training at the University of Pennsylvania in 2010.
Dr. Visbal has been serving the Tampa Bay area as an endodontist since 2015. She is a member of the American Association of Endodontists, Hillsborough County Dental Association, Hillsborough County Dental Research Clinic, and West Coast District Dental Association. Dr. Visbal is a Board Eligible Endodontist with the American Board of Endodontics. In her spare time she enjoys running, going to the beach, and traveling with her husband and two children.