Research Continues to Push the Boundaries of Root Canal Technology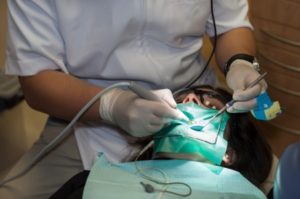 Blood vessels usually stay out of sight, out of mind, so they are easy to take for granted. However, the truth is that blood vessels are responsible for transporting blood throughout the entire body, making them absolutely essential to survival and good health. The hollow tubes form an intricate network to ensure that blood can deliver nutrients and oxygen to every part of the body. Blood vessels even extend into the teeth, where they play the critical role of maintaining each tooth's blood and nerve supply.
However, when a tooth becomes infected and severely decayed, a root canal is often the only option available to save the tooth and prevent extraction. Root canals have many benefits, but since they require removing all infected dental tissue and replacing the tissue with synthetic biomaterials, they make it impossible for blood vessels to survive. As a result, teeth that have undergone a root canal run the risk of becoming brittle and fracturing over time.
A group of researchers at OHSU in Portland, Oregon recently developed a process to combat this problem. Thanks to the group's innovations, it may now be possible to engineer brand new blood vessels in teeth to create better long-term outcomes for root canal patients. The principal investigator of the study, Luiz Bertassoni, explained the group's inspiration for their work: "[The root canal] process eliminates the tooth's blood and nerve supply, rendering it lifeless and void of any biological response or defense mechanism. Without this functionality, adult teeth may be lost much sooner, which can result in much greater concerns, such as the need for dentures or dental implants."
Using 3-D printing, Bertassoni and his colleagues successfully created artificial blood vessels that functioned inside extracted human teeth. Bertassoni summarized the accomplishment by saying, "This result proves that fabrication of artificial blood vessels can be a highly effective strategy for fully regenerating the function of teeth. We believe that this finding may change the way that root canal treatments are done in the future."
To receive the highest level of care during your own root canal, make an appointment at Citrus Endodontics in Tampa, Florida. Dr. Demirjian specializes in endodontic procedures like root canals and uses the most cutting edge technology to help save natural teeth. Call (813) 374-2290 to make your appointment today.