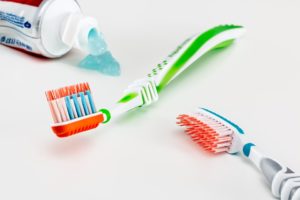 Keeping your mouth healthy requires much more than regular brushing. In fact, your dietary choices and other oral care techniques can make or break your oral health. If maintaining a beautiful smile is one of your priorities, these three techniques will help you keep your teeth, gums, and mouth as healthy as possible.
What Does a Healthy Mouth Look Like?
A healthy mouth can be identified by certain characteristics. The first is gums that are pink, firm, and flush with your teeth. Strong teeth, including those that have been restored, are also necessary for a healthy mouth. In addition to healthy gums and strong teeth, you should have pleasant- or at least neutral- breath.
Delicious Foods to Keep Your Teeth and Gums Healthy Read more…